the Rabbit and Cavy Breeders Index
French Lop Rabbit Breeders
"King of the Fancy"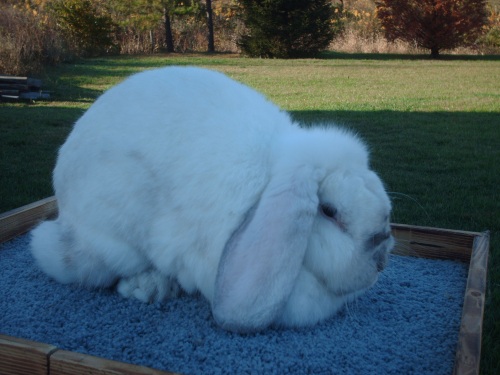 French Lop photo provided by Lynn of Spanish Oak Rabbitry
Max Weight: none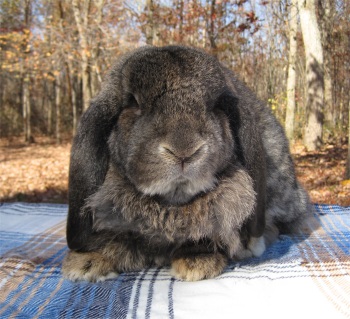 French Lop photo provided by Whitney of Imagination Rabbitry
Sunny Brook Rabbitry
Kim and Cristina Posey
British Columbia, Canada
k_c_lops@telus.net
Mini Lops, Mini Rex(Castor, Blue,Black, Red), Netherland Dwarfs(Otters, Chestnuts), French Lops
Striving for the best type possible in all 4 of our breeds. Always quality before Quantity.
Listed: 11/21/09

HippityHopPartiesAndMore.com
Sonya
North Carolina
info@HippityHopPartiesAndMore.com
(704)-674-8911
Holland lops, English Angoras, French Lops, Velveteen Lops
HippityHopPartiesAndMore.com focuses on the lop breeds of bunnies and other breeds of rare bunnies. We show our bunnies but number 1 is we breed for personality.
Listed: 11/24/09
Robb's Frenchies
Robb Todd
Pennsylvania


Robbs_Frenchies@yahoo.com




(

724)-223-6916




French Lops


Listed: 11/24/09

Spanish Oak Rabbitry
Lynn Miller

Virginia

French Lops

Show and pet quality French Lop rabbits. Specializing in rare colors.

Listed: 11/24/09

Heavenly Hops of Love Rabbitry
Leslie Braaten
Saskatchewan, Canada


lbraaten@sasktel.net




(

306) 764-2514
Holland Lops, French Lops, Jersey Wooly, Lionheads
Heavenly Hops of Love Rabbitry was born from a life long love of rabbits that is now being passed down to my children.
Listed: 11/24/09
Hoppy Acres Rabbitry
Sharin Engler
Alberta, Canada


hoppyacresrabbitry@yahoo.ca




780-472-7703


Holland Lops, Mini Rex, Lionheads & occasionally French Lops & Flemish Giants
Breeding Show Quality Bunnies with Pet Personalities
Listed: 11/25/09
Edens' French Lops
Patrick and Lynn Eden
Illinois


bellevuebunnies@yahoo.com




French Lops, English Lops, Himalayans




Raising quality French and English Lops.


Listed: 11/25/09
Hoffman's English Lops
Matt Hoffman
Pennsylvania


tlfa797@yahoo.com




English Lop, French Lop, Checkered Giant, Roan, Dalmation, and Black Cavies




I have been breeding and showing English Lops for 8 years. I am also working with a small group of French Lops and Checkered Giants. I have been breeding Roan, Dalmation and Black American cavies for 4 years.


Listed: 12/29/09
K2M's Hare Force Rabbitry
Melissa McMullen
California
K2M.Hare.Force@comcast.net


French and Holland Lops


Listed: 2/11/2010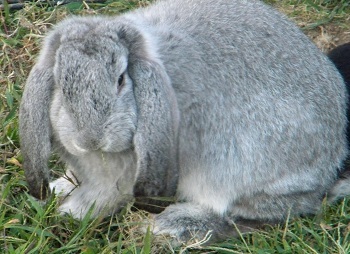 French Lop photos provided by Karen from RKA Rabbitry
Do you have photos of French Lops you would like to share? Please submit them here!
Previous Breed: French Angora Next Breed: Giant Angora
Return to Breeders Arranged by Breed
Return to Home Page
© 2009 WP