the Rabbit and Cavy Breeders Index
Tan Rabbit Breeders
"the Aristocrat of the Fancy"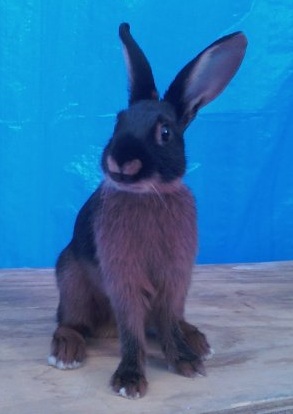 Tan photos provided by Sarah at Widow Haven Tans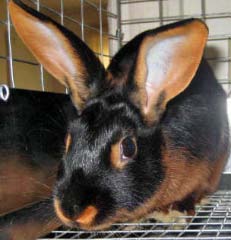 Tan photo provided by Stephen Pappas of All Jersey Rabbitry
Max Weight: 6 lbs.
All Jersey Rabbitry
Stephen Pappas
New Jersey
stpappas1@hotmail.com
732-347-0785
Belgian Hares, Standard Chinchillas, Tans, Mini Rex (red), New Zealands (white)
All Jersey Rabbitry is an ARBA registered rabbitry, a small rabbitry at that.
Listed: 11/28/09

Hay-Mou Rabbitry
Corey Hayes & Casey Mouthorp
New York


silver_psycho77@hotmail.com




American Fuzzy Lops, Mini Rex, English Spots, Tans




Quality Rabbits from Pedigreed and Registered Stock.


Listed: 11/28/09
Widow Haven
Sarah Carden
California


sarahjean113@live.com




909-645-6341




Tan




Specializing in nationally competitive Tan rabbits. Widow Haven Tans- quality so good, it's deadly.


Listed: 12/01/09

Kristin Renk

Nebraska
krlrenk@cox.net

Dutch, Tan

Best of Breed Rabbitry breeds quality Dutch and Tan rabbits. Located near Omaha Nebraska
Listed: 12/16/09
Do you have photos of Tans you would like to share? Please submit them here!
Previous Breed: Standard Chinchilla Next Breed: Thrianta
Return to Breeders Arranged by Breed
Return to Home Page
© 2009 WP